October 1st, 2020 - 1:03pm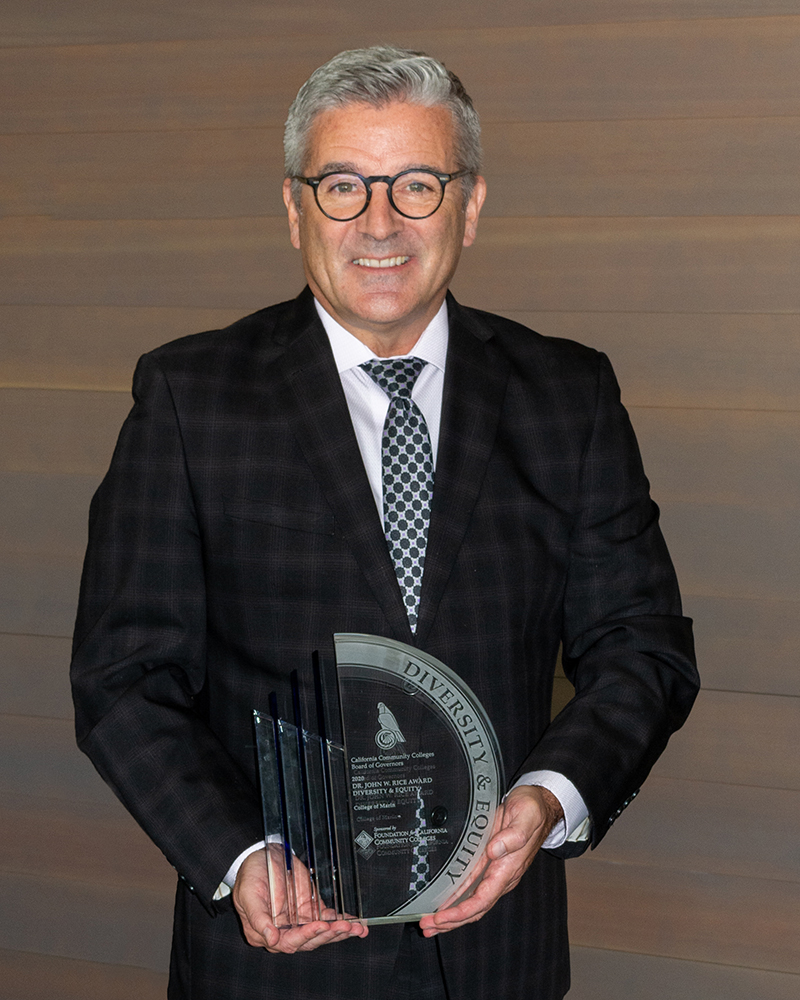 "I have been very fortunate to be at the helm of two colleges to be recognized with the prestigious Dr. John W. Rice Diversity and Equity Award," said COM Superintendent/President, Dr. David Wain Coon. "In 2006, Evergreen Valley College received the award for the work of our Diversity Action Council. Now, 14 years later, this recognition is extra special because it recognizes COM's collective work in improving the outcomes of students of color and improvement in our representation of faculty of color. I have been committed to social justice work throughout my 30 plus years in higher education. For this reason, I am so proud of our College community for moving the equity needle."
The California Community Colleges Chancellor's Office honored COM for reducing equity gaps for students of color in completion and transfer and reducing the gap between the College's proportion of students of color and faculty of color.
"Embedded in all that we do at COM is a focus on diversity, equity, inclusion, and social justice," said Dr. Coon. "In addition, we have adopted an anti-racist plan which focuses on breaking down institutional racism, including the work with both our students and employees. I hope this award will provide validation to the college community that we are committed to the success of our students with a laser focus on closing the equity/opportunity gaps in student outcomes."
Learning communities, such as Puente, Umoja, STEM, and MAPS; the COMPASS program, equity focused professional development, Humanities 101 courses, Summer Bridge, and EOPS were highlighted as instrumental in moving the equity needle at COM.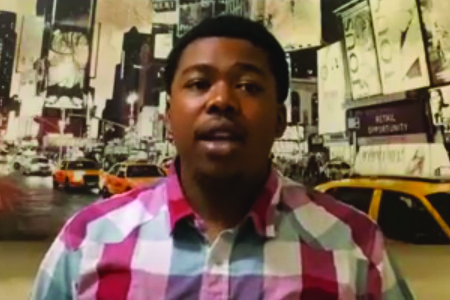 JayJuan Radford, a student at COM who accepted the award on the College's behalf, said he struggled to decide which college to attend because of his financial background and educational goals. "Ultimately, I chose COM not only because it was the best fit for me financially, but because of the tremendous programs they offered at the school," he said. "The programs, including Summer Bridge, the UMOJA community, and Equal Opportunity Program (EOPS) granted me equal access to the same resources that the students on campus already have, allowing me to develop certain educational skills, such as managing my time, organizing a daily schedule, and advocating for myself to ensure I obtain a nursing degree at a four-year institution."
This award is named in honor of former member of the California Community Colleges Board of Governors Dr. John W. Rice who served on the board from 1992-2000. Dr. Rice, father of former Secretary of State Condoleezza Rice, was a leader, innovator, and spokesperson for equal employment opportunity and nondiscrimination in California community colleges. This award is a tribute to his strong commitment to faculty and staff diversity, student equity, and his strong support for a multicultural learning experience for all students.
Dr. Rice believed everyone deserves the opportunity to access higher education, but simply providing access alone is not enough. Work must be completed at all levels to ensure people from marginalized communities succeed, as disparities faced early on educational paths force those populations to start college at different levels than those with additional support.
"For the College, this work is centered in the institution's core values," says Coon. "COM is honored to be recognized for its dedication to closing diversity and equity gaps, and as Dr. Condoleezza Rice said during the ceremony, 'We have to be who we say we are,' and our outcomes are validating this."