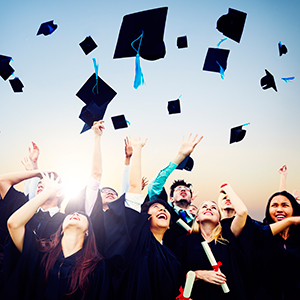 JUMPSTART (CONCURRENT ENROLLMENT) Summer/Fall 2023
Note: If you have already taken a COM class, you do not need to attend another orientation session.
High school students can enroll in college classes and pay no enrollment fee* for up to 11 units—a savings of $506 per semester! This saves not only money but also time, by meeting both high school credit requirements and earning transferable college credit at the same time. Take advantage of this valuable offer to explore areas of interest, build college confidence, and earn transferable credits.
How to Sign Up
* You are responsible for student fees:
Required Health fee (provides you access to our Student Health Center)
Required Transportation (provides free bus pass on Marin Transit)
Optional Technology fee (provides a credit for GoPrint copying) and Student representation and activities fee which may be waived by submitting the waiver form.
Any course material fees and textbooks.  Textbooks are available for short-term use in the COM Library. You can also filter for class sections that participate in the Zero Textbook Cost Program.
​Have Questions?
Call (415) 457.8811 ext. 7860
For reference:
Dual Enrollment Glossary of Terms & Definitions
---
SUMMER BRIDGE
The Summer Bridge program is an intensive three-week college preparatory program for recent high school graduates offering a combined focus on math and English skill-building, college success skills, and group bonding. June and July sessions will be offered in person at the Kentfield campus from Monday-Thursday, 9 am to 12:30 pm. 
We will also be offering a six-week ESL option for students that want additional English language support over the Summer before they start at COM. Summer Bridge ESL will meet from Monday-Thursday, 9 am to 12:30 pm.
También ofreceremos una opción de ESL de seis semanas para los estudiantes que desean apoyo adicional en el idioma inglés durante el verano antes de comenzar en COM. Summer Bridge ESL se reunirá de lunes a jueves de 9 am a 12:30 pm.
During the program, students will:
Earn one transferable unit
Explore Career program options
Find out how to transfer to a four-year institution
Meet other new students
Have fun!
COUN 105 CRN Numbers: Register for your Summer Bridge Class 
Session 1: 60824, 60825, 60826 
Session 2: 60827, 60828 
ESL Session: 60881 (credit), 60882 (noncredit) 
Your first chance to register for Summer Bridge will be during College Success Saturday!
¡Primera oportunidad para registrarse en Summer Bridge será durante College Success Saturday!
Have Questions?
Lupita (Maria) Mercado
Program Coordinator
mmercadotrujillo@marin.edu
---
Summer Career Academies and Career Education Courses
No prerequisites! Most courses offer college credit.
In partnership with the Marin County Office of Education, COM Career Education offers a broad selection of career exploration courses for high school students each summer. Courses are condensed, running from 2-3 weeks in June and July.  Most classes offer college credit. This is a great way for students to gain college experience while exploring industries and occupations. Click here to learn more about our Career Academies.
---
COMPASS (College of Marin Promoting and Supporting Success) is COM's primary tool in its efforts to end educational inequity in Marin County and is the result of two years of planning with the Marin County Office of Education, every high school in the county, and several community-based partners. It is a partnership between students, families, high schools, and College of Marin, which begins in the 9th grade. The 2015-16 academic year saw the initial launch of the COMPASS program with current cohorts at San Rafael, Terra Linda, and Tamalpais sites.
Participating students agree to fulfill certain responsibilities:
Enrollment in COUN 115/125 in 10th Grade
Participation in supplemental activities
Enrollment in specific high school courses based on assessments and the creation of tailored high school and college educational plans
Financial planning and college application process
Enrollment in additional COM courses throughout the high school career
Visit COMPASS website to learn more.
---
Express Transfer Workshop Presentations
Demystifying the Transfer Process
Email Alexandra Magallanes-Rivera, Counselor
How the Transfer and Career Center Helps Students
Email Transfer and Career Center Coordinator
Other Resources
---
For Counselors
Please let us know how we can support your students, whether at your campus or ours. We'll work with you to develop a tailored approach to complement your efforts and provide materials for use in your office.
Contact:
Lupita (Maria) Mercado
Program Coordinator
mmercadotrujillo@marin.edu
(415) 457-8811 ext. 7709