April 6th, 2017 - 11:27am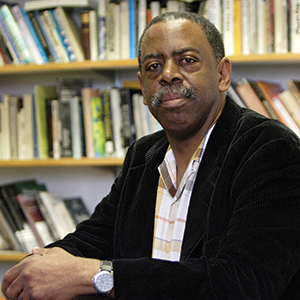 Social Sciences Professor Walter Turner will draw on his 30 years of studying, traveling, teaching, and producing media on Africa as he presents at the University of San Francisco (USF).
On Tuesday, April 18, from 5 p.m. to 6:30 p.m. Professor Turner will present "Recalibrating Pan-Africanism: Africans and African Americans" as part of the Department of History Distinguished Lecturer Series at USF. Providing historical background on Pan-Africanism from both sides of the Atlantic, Professor Turner will discuss changing social and political dynamics that require a recalibration of Pan-Africanism for Africans and African Americans in the contemporary period. This dialogue will highlight changing perspectives on the African Diaspora.
Tuesday, April 18
5 p.m. – 6:30 p.m.
Maraschi Room, Fromm Hall
University of San Francisco
2130 Fulton Street, San Francisco