August 1st, 2023 - 12:42pm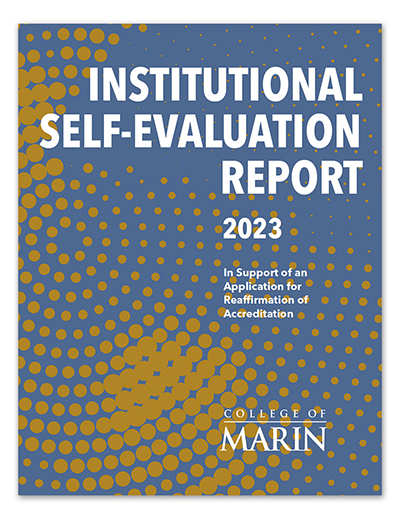 KENTFIELD / NOVATO, CA - In preparation for College of Marin's (COM) re-accreditation site visit, the Accrediting Commission for Community and Junior Colleges (ACCJC) is accepting third-party feedback on COM's commitment to educational excellence by offering equitable opportunities and fostering success for all members of its diverse community.
The site visit at COM will take place the week of March 4, 2024. Anyone—students, faculty, staff, administrators, and members of the public—wishing to provide feedback or comments to the Commission can do so by submitting the Third Party Comment Form.
For consideration, such comments must be made in writing; signed; accompanied by name, address, phone number, and email address; and received by the Commission no later than five weeks before the scheduled site visit at the College. Commission staff will review all comments and the College will be provided with an opportunity to review applicable third-party comments. The evaluation of third-party comments will become part of the Commission's review of the College at the scheduled Commission meeting. Following COM's site visit in March 2024, the Commission will decide on re-accreditation at its June 2024 meeting.
COM's Institutional Self-Evaluation Report 2023 is available for review online or in person by contacting the Superintendent/President's Office.
More information and access to the Third Party Comment Form is available online.
About College of Marin
College of Marin is accredited by the Accrediting Commission for Community and Junior Colleges, Western Association of Schools and Colleges, 428 J Street, Suite 400, Sacramento, CA 95814, (415) 506-0234, an institutional accrediting body recognized by the Council for Higher Education Accreditation and the U.S. Department of Education. Additional information about accreditation, including the filing of complaints against member institutions, can be found at: 
www.accjc.org
.   College of Marin is one of 116 public community colleges in California and more than 9,000 credit, noncredit, and community education students enroll annually. Learn more about
College of Marin student characteristics
in a summary report produced annually by the 
Planning, Research, and Institutional Effectiveness Office
.