The Art of Pivoting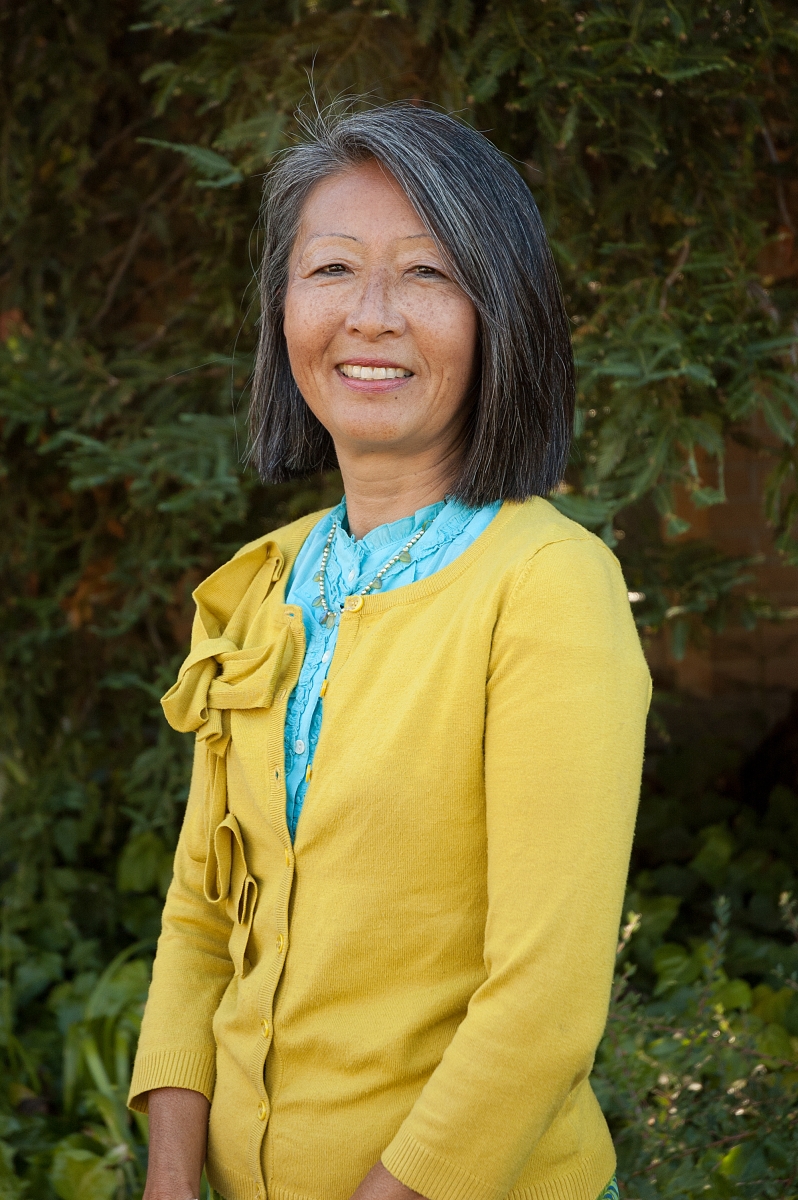 When hearing the name Anna Pilloton, students, professors, and COM staff members alike can't help but smile. Anna, who retired at the end of May, has been at College of Marin (COM) for over a decade, and her work provided endless opportunities to connect within the COM community and beyond. Interestingly, Anna's mother Margaret Lam, and her adventurous spirit, would be the catalyst for both women to experience wonderful journeys and create lifelong bonds at COM.
Anna's mother, Margaret Chung Lam, immigrated from China in the late 1940s, and brought with her a love of education and learning. She had three master's degrees (art, music, and library science), and built a career as a librarian, working in corporate, university, and high school libraries at different stages of her career. Importantly, she brought with her the cultural belief that education is interconnected to wisdom, noting that the Chinese word wisdom consists of two characters: one representing knowledge, the other representing heart. Margaret taught Anna and others that education truly reaches its full value when you apply your heart to the information you have learned throughout your life. And that is where COM came in.
Margaret's footsteps literally led her to the warm embrace of the COM Emeritus community. She had recently moved to Kentfield when she "discovered a college two blocks away." She excitedly reported to Anna, "I walked over there and met the nicest people." And within months of moving in and finding COM, the Emeritus team arranged for an art installation with her Chinese Brush paintings. From there, Margaret was the kind of student that COM empowers daily. As a committed "forever learner," she enrolled in credit and not-for-credit classes, including singing in the College and Community Chorus, taking piano and voice classes, and even performing on the saw (yes, a carpenter's saw!), along with art, Tai Chi, and Italian courses.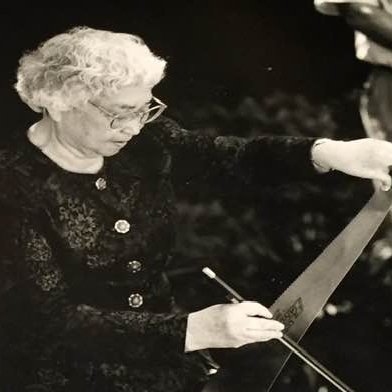 "My mother was also a breast cancer survivor who participated in a program offered through what is now called Student Accessibility Services, where she took ballet classes with other women in various phases of their breast cancer journey. It was amazing. Her teacher was a former ballerina and an oncology nurse at a local hospital," Anna explained. Anna's mom not only continued her lifelong learning, but she built sustaining relationships and friendships. "I'll say very honestly that that COM connection was why she flourished for another almost 30 years," Anna shared.
Anna's journey to COM mirrored the journey of her mother and many others in terms of not being undeniably organic, if not traditional. Initially pursuing a career as a corporate banker after graduate school, Anna decided to take time away from her banking career to raise three beautiful children. This ultimately led to her serving on the local school district board of trustees for 13 years. One of her trustee responsibilities was to represent the district on the governing board of a local K-14 educational collaborative that included COM.
"Because of that connection, I was able to develop a relationship with leaders from the College of Marin," Anna explained. When she joined COM as the interim school and community relations coordinator, it felt like a natural extension of her governance and nonprofit work and her belief in the power of education as an equalizing force. "Community colleges, by design, are modeled to be all about access and equity. We are the open-access piece in the higher education system. This is why folks at COM are so mission-driven. They are not here by accident."
As Anna's life opens to a new chapter, she continues to remember some of her fondest memories at COM, sharing, "I remember my first day. It was the middle of the summer session, and I was the only one in the Outreach Office. The Student Services staff members in the neighboring offices were my first teachers when I arrived and helped to translate all the community college vocabulary and procedures for me. And I will never forget how one of the HR staff members helped me with some onboarding paperwork. And when I thanked her, she responded, 'COM is a wonderful place to work,' and she was absolutely right."
Anna and her mother's shared experiences with COM are truly inspiring as they demonstrate both COM's community mission and its impact on individual lives. Anna reflects, "I have always appreciated and am grateful for how we emphasize being part of a community college district, which is very deliberate. As specified in the title, we serve the general community and its broad spectrum of students by providing different opportunities for people with different educational goals. I'm proud to have been part of the COM community and its noble mission and know that Mom would strongly agree."