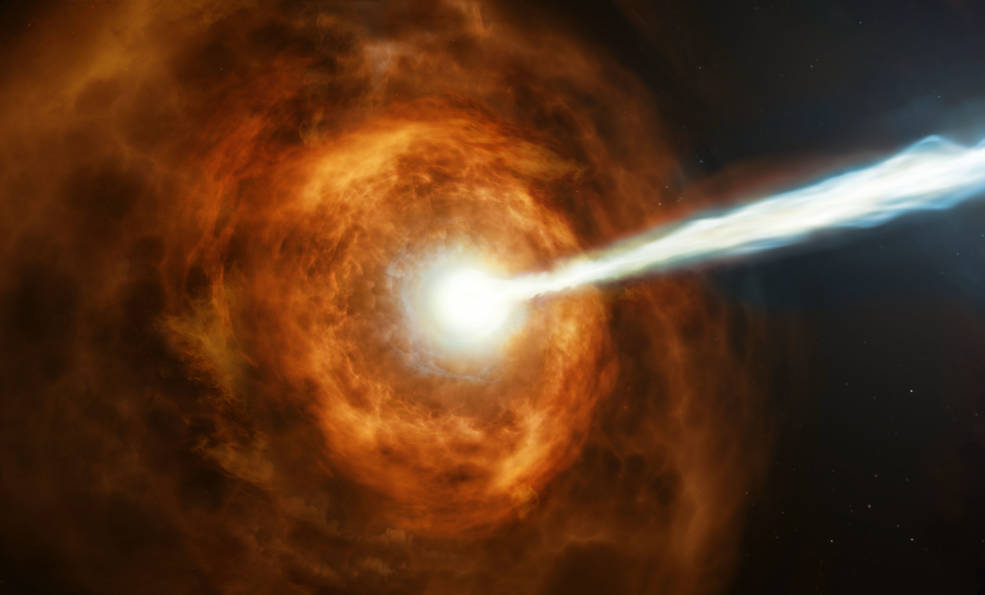 KENTFIELD / NOVATO, CA—College of Marin (COM) Physics and Astronomy Professor Antonino 'Nino' Cucchiara, Ph.D., recently learned he was selected as a lead principal investigator to perform research using the powerful Gemini Observatory in Chile. The Gemini Observatory telescopes are among the largest in the world and consist of two 8.1-meter diameter telescopes, one located in Chile and the other in Hawaii. Collectively, the system can access the entire sky. 
To be chosen to perform astronomical research at Gemini Observatory, several panels of scientists study hundreds of different proposal entries through a scientific evaluation determined at the National Optical Astronomical Observatory (NOAO). The top submissions receive time to use the telescopes to conduct research. 
Cucchiara's team consists of a set of collaborators from around the world, including his post-doc researcher, Dr. Robert Strausbaugh, from the University of the Virgin Islands. He and his team will have use of both Gemini-North and Gemini-South to conduct research for their proposal entitled High-Redshift Gamma-Ray Bursts as Probes of Cosmic Dawn. Research will focus on extreme energy bursts (gamma-ray bursts, GRB) from distant galaxies in order to gain understanding of how the universe first formed.
"One of the most exciting things is we will be able to study the very first stars born at the beginning of the universe and hopefully learn how chemical elements formed in combination with the evolution of the most powerful explosions occurring in space called gamma-ray bursts," Cucchiara said. "They hide the true secrets of stellar evolution and the story of the first moments in which matter combined to form stars."
The research proposal allows Cucchiara and his team use of the main telescope and its instruments, e.g., the GMOS-S, which uses a sophisticated digital camera to accurately measure the intensity of light from very faint objects in the sky, and the Flamingos-2, a spectrograph, which uses near-infrared imaging to measure the chemical abundances of gas near the GRB explosion site.
COM students will be learning from the research data he brings back to his classes. Working with data allows students to learn basic and versatile skills in astronomy and physics while gaining a better understanding of the science behind the research and its importance.
This opens possibilities for careers they might not have considered. He expounds on the potential of STEM, asking students to envision themselves in the future, well beyond COM. Cucchiara encourages students who think it's too hard and are unsure of themselves to connect with the College's learning communities and support services, which went virtual with remote instruction.
Cucchiara coauthored the news release "Gemini Observatory's Quick Reflexes Capture Fleeting Flash" for the National Science Foundation's National Optical-Infrared Astronomy Research Laboratory. 
More information about Science, Technology, Engineering, and Mathematics (STEM) programs at COM is online.
Image credit: NASA ESA and M. Kornmesser