September 30th, 2016 - 9:24am
News Contact:
Nicole Cruz
Office of the Superintendent/President
(415) 485-9508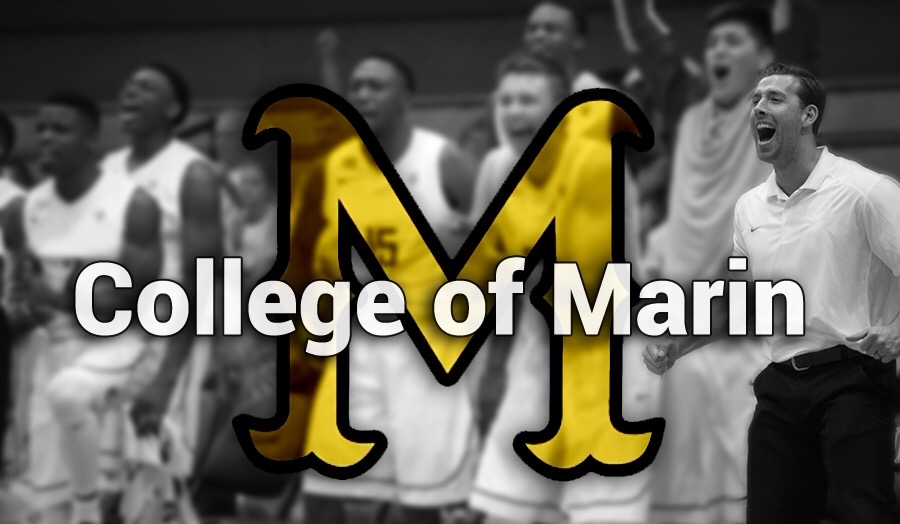 KENTFIELD, CA—September 30, 2016—Scott Thom, seven year Pac-12 veteran, has been named men's basketball head coach at College of Marin (COM). He takes over for Marshall Collins, who served as head coach since November 2015. Thom comes to COM from Washington State University and UC Berkeley, serving under legendary coaches Ernie Kent and Mike Montgomery. Prior to that he served as head coach for seven years at Vintage High School in Napa, California, his hometown.
"I've been fortunate to work with and learn from some amazing coaches," said Thom, who was named the Napa County Boys Basketball Coach of the Year 2009-10. From his time at Vintage High to UC Berkeley to Washington State, he has always tried to learn from coaches around him. Excited to start with the Mariners on Monday, Thom is eager to apply what he's learned.
When asked about what he hopes to instill in the team, Thom stated, "One foundation to our program is what we call the 3Cs—doing our best in the community, the classroom and on the court. I also hope to impart confidence and self-belief in our players." Characteristics which Thom believes help student-athletes succeed on the court and in life.
Kinesiology and Athletics Director Ryan Byrne looks forward to the tremendous energy, passion, and enthusiasm Thom applies to helping young men develop and reach their goals.
"The coaches that he has had mentor him are truly some of the best that the sport has to offer at any level, and Scott has learned a great deal from them and fostered a lot of important relationships along the way," said Byrne. "Coach Thom really understands how to get our student-athletes prepared for the next level, both in the classroom and on the court."
To create buy-in with the players and make a positive impact on their lives, Thom's plan is simple but has proven effective. "My main goal is to inspire and motivate the team to push themselves to be great young men on and off the court," says Thom. "I want to improve daily as a team and have fun doing it. If we can do that, the win column will take care of itself." 
Thom was selected as a 2016 coach for the men's basketball Pac-12 All Stars and recently published a book titled, Season of Strength. Thom attended Napa High School, playing under the direction of Coach Russ Critchfield before moving on to CSU Chico, where he received a bachelor's degree in physical education with an emphasis in movement studies.  He completed a teaching credential from Sonoma State University and a master's degree in coaching and athletic administration at Concordia University. Both he and his wife grew up in Napa and consider the Bay Area home. They are excited to be back near family and friends.
About the College—90 Years of Transforming Lives Through Education and Training
College of Marin is accredited by the Accrediting Commission for Community and Junior Colleges, Western Association of Schools and Colleges, 10 Commercial Blvd., Suite 204, Novato, CA 94949, (415) 506-0234, an institutional accrediting body recognized by the Council for Higher Education Accreditation and the U.S. Department of Education. Additional information about accreditation, including the filing of complaints against member institutions, can be found at: www.accjc.org
College of Marin is one of 113 public community colleges in California and approximately 13,000 credit, noncredit, and community education students enroll annually.